Trinity Tiger's Eye Bracelet - Courage, Confidence, Harmony
Most people buy 3. That's why we created an offer where you can mix & match any 3 bracelets, necklaces or rings for just USD $49.95 (instead of $74.95) + free priority shipping as well!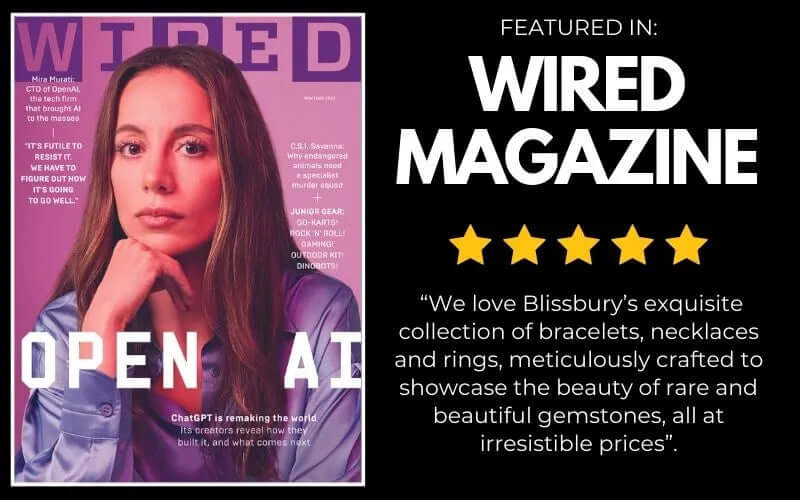 PRODUCT DESCRIPTION

Introducing the Trinity Tiger's Eye Bracelet – a symbol of courage, confidence, and harmony.

This mesmerizing accessory showcases a stunning combination of Red, Blue, and Yellow Tiger's Eye beads, each displaying unique bands of color that shimmer and captivate as they catch the light.

The enchanting Trinity Tiger's Eye is not only visually striking but also possesses potent properties known to benefit the wearer.

The Red Tiger's Eye enhances motivation and drive, the Blue Tiger's Eye sharpens intuition and promotes balance, and the Yellow Tiger's Eye fosters courage, self-confidence, and prosperity.

Together, these stones work harmoniously to empower you to overcome challenges and pursue your goals fearlessly.

Embrace the alluring energy and captivating elegance of the Trinity Tiger's Eye Bracelet, and experience the enhanced courage, confidence, and harmony it brings to your life.

Key benefits:

Instills courage and strength to overcome fears and unlock full potential.

Bolsters self-confidence and courage to face life's challenges and seize opportunities.

Fosters a sense of personal empowerment and control over your life's direction.

Supports the manifestation of dreams and aspirations, attracting abundance and prosperity.

Offers improved mental clarity, focus, and decisiveness in decision-making processes.
SHIPPING & RETURN POLICY

Shipping is free, no matter where you are!

Also, we offer a generous 60-day return and exchange policy. If for any reason you're not happy with your items, simply contact us within 60 days of receiving your order, and we'll assist you with a hassle-free return or exchange.
BRACELETS
NECKLACES
RINGS
EARRINGS