Tiger's Eye Bracelet - Strength, Courage, Confidence
Most people buy 3. That's why we created an offer where you can mix & match any 3 bracelets, necklaces or rings for just USD $49.95 (instead of $74.95) + free priority shipping as well!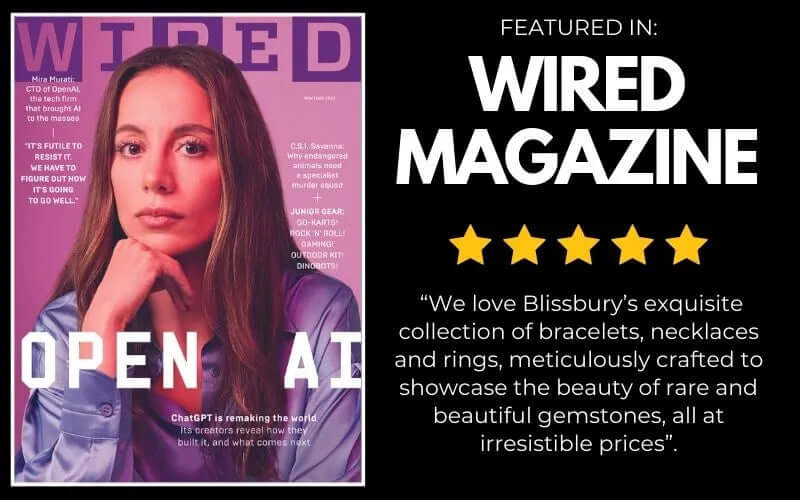 PRODUCT DESCRIPTION

Indulge in the mystical allure of the Tiger's Eye Bracelet, a masterpiece of nature's artistry.


Each bead in this bracelet showcases the enchanting beauty of Tiger's Eye, a stone that resonates with both elegance and strength.

When you wear this bracelet, you'll feel an empowering energy that helps you overcome obstacles and take charge of your life.

Tiger's Eye is a stone of power and courage, known for its ability to enhance confidence and self-belief.

Its mesmerizing patterns, resembling the eyes of a tiger, serve as a constant reminder of your innate strength and resilience.

It promotes balance and harmony, encouraging a state of inner equilibrium. It also acts as a protective shield, deflecting negative energies and promoting positivity. Additionally, it is believed to attract good luck and abundance into your life.

With its versatile design, this bracelet effortlessly transitions from casual to formal occasions, adding a touch of sophistication to your ensemble.

Wear it as a symbol of personal empowerment and allow the Tiger's Eye's wisdom to guide you on your journey to self-discovery and personal growth.

Let the Tiger's Eye Bracelet be a constant reminder of your inherent strength and the infinite possibilities that lie ahead.

Key benefits:

Enhances courage and bravery in facing challenges.
Boosts self-confidence and self-esteem.
Provides motivation and determination to achieve goals.
Protects against negative energies and psychic attacks.
Promotes prosperity and attracts wealth and abundance.
SHIPPING & RETURN POLICY

Shipping is free, no matter where you are!

Also, we offer a generous 60-day return and exchange policy. If for any reason you're not happy with your items, simply contact us within 60 days of receiving your order, and we'll assist you with a hassle-free return or exchange.
BRACELETS
NECKLACES
RINGS
EARRINGS