Raw Tourmaline Wire Wrapped Ring - Healing, Protection, Growth
Most people buy 3. That's why we created an offer where you can mix & match any 3 bracelets, necklaces or rings for just USD $49.95 (instead of $74.95) + free priority shipping as well!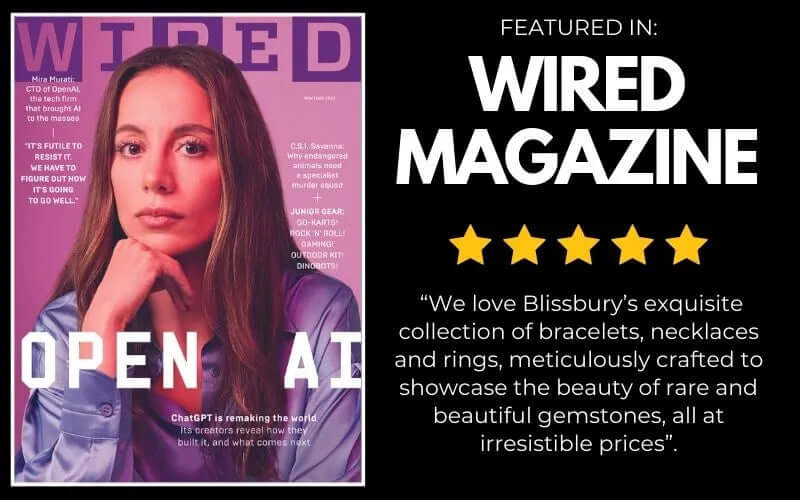 PRODUCT DESCRIPTION

Introducing the Raw Tourmaline Wire Wrapped Ring, a striking and powerful piece of jewelry that showcases the raw beauty of Tourmaline, one of nature's most fascinating gemstones.

With its vibrant colors and intriguing energy, tourmaline has captivated people for centuries, and this ring brings its unique charm to life.

Each Raw Tourmaline Wire Wrapped Ring is meticulously handcrafted by skilled artisans, who carefully wrap the wire around the raw Tourmaline stone to create a stunning and secure setting.

The rough, unpolished gemstone radiates with an organic allure, drawing attention to its distinct characteristics and inherent beauty.

The Tourmaline stone is believed to promote healing, protection, and spiritual growth, making this ring a meaningful talisman for those who wear it.

Its rich, intense colors make it an eye-catching accessory that complements any outfit, whether casual or formal.

Gift this extraordinary ring to a loved one, or treat yourself to a unique and powerful accessory that embodies the enchanting energy of Tourmaline.

With the Raw Tourmaline Wire Wrapped Ring, you'll experience the magic and mystique of one of nature's most captivating gemstones, while enhancing your personal style with a piece that truly stands out.
SHIPPING & RETURN POLICY

Shipping is free, no matter where you are!

Also, we offer a generous 60-day return and exchange policy. If for any reason you're not happy with your items, simply contact us within 60 days of receiving your order, and we'll assist you with a hassle-free return or exchange.
BRACELETS
NECKLACES
RINGS
EARRINGS