Raw Citrine Wire Wrapped Ring - Warmth, Abundance, Prosperity
Most people buy 3. That's why we created an offer where you can mix & match any 3 bracelets, necklaces or rings for just USD $49.95 (instead of $74.95) + free priority shipping as well!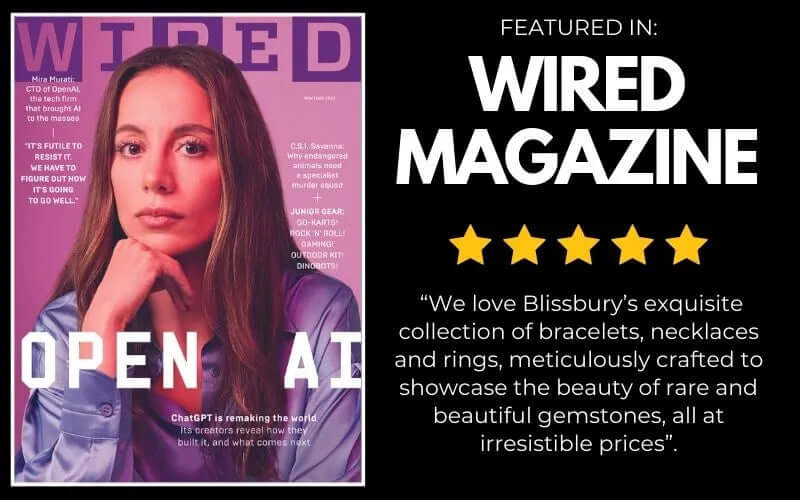 PRODUCT DESCRIPTION

Presenting the dazzling Raw Citrine Wire Wrapped Ring, a stunning piece of jewelry skillfully crafted for those who appreciate the beauty and transformative powers of natural gemstones.

The raw Citrine centerpiece, unpolished and unprocessed, radiates a warm, golden glow that captures the essence of sunlight.

Each ring is carefully handcrafted, showcasing detailed wire wrapping that securely holds the raw Citrine stone in place.

The unique shape and color variations of the gemstone make this ring an incomparable piece that reflects your individuality and personal expression.

Citrine, often referred to as the "stone of abundance," is renowned for its properties of wealth, success, and positive energy.

Wearing this exquisite ring enables you to harness the stone's uplifting vibrations, encouraging prosperity, creativity, and self-improvement.

Ideal for any occasion, the Raw Citrine Wire Wrapped Ring is a striking addition to your jewelry collection that is guaranteed to attract attention and ignite conversations.

Enhance your personal style and welcome the radiant energy of Citrine with this extraordinary, handcrafted ring. Treat yourself or gift it to a loved one, and experience the mesmerizing allure of this remarkable piece.
SHIPPING & RETURN POLICY

Shipping is free, no matter where you are!

Also, we offer a generous 60-day return and exchange policy. If for any reason you're not happy with your items, simply contact us within 60 days of receiving your order, and we'll assist you with a hassle-free return or exchange.
BRACELETS
NECKLACES
RINGS
EARRINGS