Raw Aquamarine Wire Wrapped Ring - Courage, Clarity, Serenity
Most people buy 3. That's why we created an offer where you can mix & match any 3 bracelets, necklaces or rings for just USD $49.95 (instead of $74.95) + free priority shipping as well!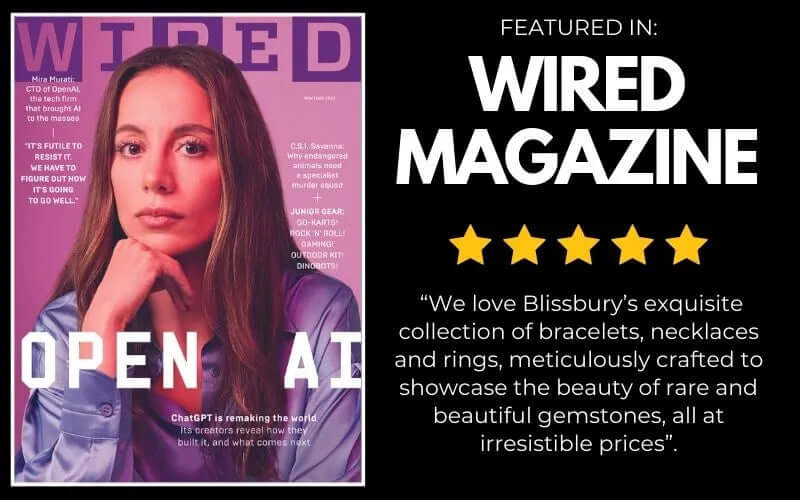 PRODUCT DESCRIPTION

Introducing the enchanting Raw Aquamarine Wire Wrapped Ring, a masterfully crafted piece of jewelry designed for those who appreciate the elegance and mystique of natural gemstones.

The raw Aquamarine centerpiece, uncut and unpolished, exudes an ethereal blue hue that mirrors the tranquil depths of the sea.

Each ring is meticulously handcrafted, featuring intricate wire wrapping that secures the raw Aquamarine stone in place.

The distinctive shape and color variations of the gemstone make this ring a truly exceptional piece that reflects your individuality and innate style.

Aquamarine, known as the "stone of courage," is celebrated for its soothing properties, promoting calmness, clarity, and inner peace.

Wearing this exquisite ring allows you to tap into the stone's calming energies, encouraging serenity, spiritual growth, and emotional balance.

Perfect for any occasion, the Raw Aquamarine Wire Wrapped Ring is a captivating addition to your jewelry collection that is sure to spark admiration and start conversations.

Elevate your personal style and embrace the serene energy of Aquamarine with this stunning, handcrafted ring.

Indulge yourself or present it as a thoughtful gift to a loved one, and experience the mesmerizing charm of this remarkable piece.
SHIPPING & RETURN POLICY

Shipping is free, no matter where you are!

Also, we offer a generous 60-day return and exchange policy. If for any reason you're not happy with your items, simply contact us within 60 days of receiving your order, and we'll assist you with a hassle-free return or exchange.
BRACELETS
NECKLACES
RINGS
EARRINGS