Blue Tiger's Eye Bracelet - Clarity, Balance, Protection
Most people buy 3. That's why we created an offer where you can mix & match any 3 bracelets, necklaces or rings for just USD $49.95 (instead of $74.95) + free priority shipping as well!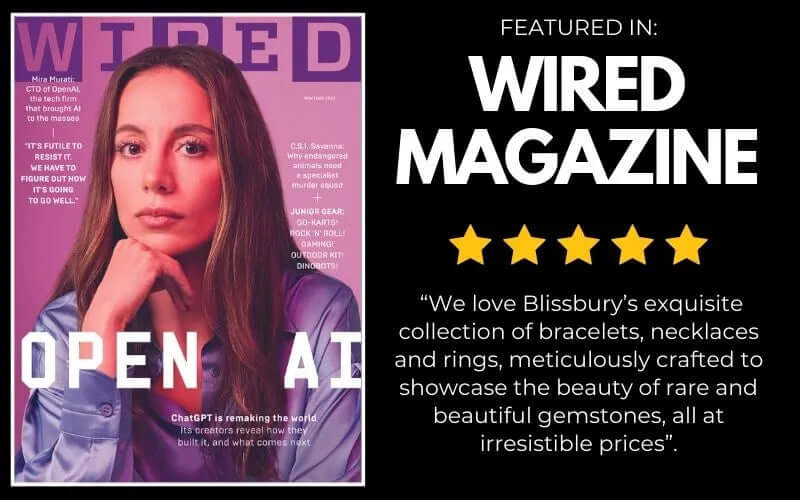 PRODUCT DESCRIPTION

Introducing the Blue Tiger's Eye Bracelet – a mesmerizing and powerful accessory that not only captivates the eye but also harnesses the remarkable properties of this unique gemstone to bring balance, clarity, and protection to your life.

This bracelet features a series of meticulously polished, high-quality Blue Tiger's Eye beads, exhibiting a silky luster and stunning bands of midnight blue and shimmering silver-gray.

The natural shine of these gemstones creates an ever-changing play of light, making each bracelet a one-of-a-kind piece of wearable art.

The alluring Blue Tiger's Eye is more than just visually stunning; it offers numerous benefits to the wearer.

As a stone of protection, it wards off negativity, while its grounding energy helps maintain balance amidst life's challenges.

Blue Tiger's Eye also sharpens intuition, enhances mental clarity, and reduces stress and anxiety.

Experience the captivating charm and transformative energy of the Blue Tiger's Eye Bracelet, and embrace the enhanced protection, intuition, and balance it brings to your life.

Key benefits:

Boosts mental clarity, focus, and decisiveness in decision-making processes.

Promotes harmony and stability in emotions, reducing stress and anxiety.

Boosts intuition and inner wisdom, guiding you through life's challenges.

Bolsters self-confidence and courage to face life's challenges and seize opportunities.

Enhances focus and concentration, improving performance in work or studies.
SHIPPING & RETURN POLICY

Shipping is free, no matter where you are!

Also, we offer a generous 60-day return and exchange policy. If for any reason you're not happy with your items, simply contact us within 60 days of receiving your order, and we'll assist you with a hassle-free return or exchange.
BRACELETS
NECKLACES
RINGS
EARRINGS