Raw Black Obsidian Wire Wrapped Ring - Growth, Empowerment, Protection
Most people buy 3. That's why we created an offer where you can mix & match any 3 bracelets, necklaces or rings for just USD $49.95 (instead of $74.95) + free priority shipping as well!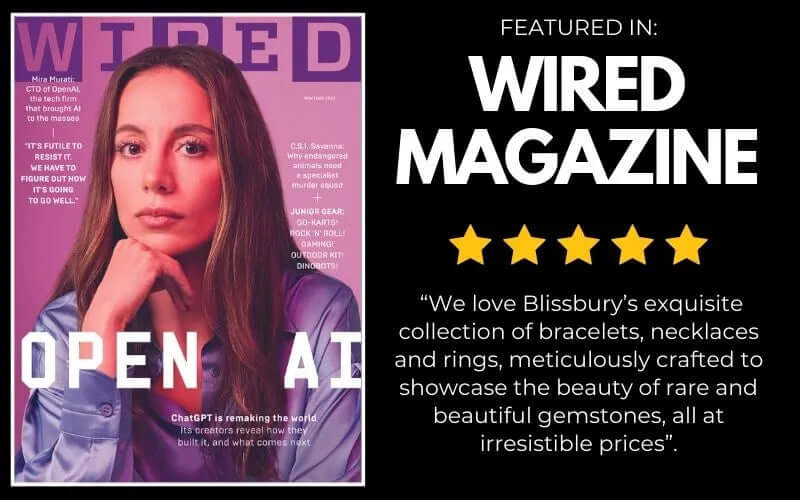 PRODUCT DESCRIPTION

Introducing our stunning Raw Black Obsidian Wire Wrapped Ring, a powerful and captivating piece of jewelry designed for those who value the transformative properties of gemstones.

The black obsidian centerpiece is a striking, raw, and natural volcanic glass gemstone, well-known for its potent grounding and protective qualities.

Skillfully wrapped in a durable, high-quality wire, this artisan-crafted ring showcases the raw beauty of Black Obsidian in its unrefined state.

Each ring is a unique work of art, displaying the stone's natural variations, making it a one-of-a-kind accessory that will catch the eyes of many.

Wearing this exquisite ring not only elevates your style but also helps to shield against negativity, release stress, and promote emotional healing.

The Black Obsidian stone is said to encourage self-discovery and introspection, guiding you towards personal growth and empowerment.

Whether you're dressing up for a special event or adding a touch of elegance to your everyday attire, this Raw Black Obsidian Wire Wrapped Ring is a statement piece that embodies the perfect blend of sophistication and spiritual significance.

Treat yourself or gift it to someone special, and experience the magical energy this ring has to offer.
SHIPPING & RETURN POLICY

Shipping is free, no matter where you are!

Also, we offer a generous 60-day return and exchange policy. If for any reason you're not happy with your items, simply contact us within 60 days of receiving your order, and we'll assist you with a hassle-free return or exchange.
BRACELETS
NECKLACES
RINGS
EARRINGS